Humphrey Bogart had become an iconic image. More than half a century after his death he is noted as one of old Hollywood's greatest actors. I myself remember first seeing him in an old bugs bunny cartoon when I was very young. His wife actress Lauren Bacall then 19 at the time met and fell in love with him while the shooting of their first movie, "To Have and Have Not" after which they soon married and had two children before his death back in the late 50s.
Most people think of him as a though guy, for being in all those mobster movies, but he wasn't! Bogie was actually really sweet and well spoken and considered himself a friend to the underdog. as well as a political activist. He was part of a group of actors who openly protested in Washington against senator McCarthy and his house of un-american activities comity.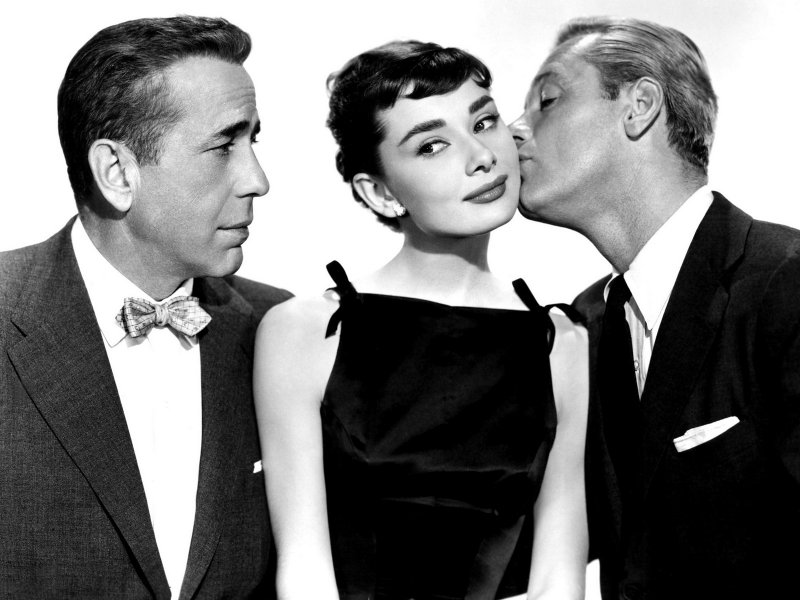 The first Humphrey Bogart movie I ever saw wasn't Casablanca surprisingly. Although I had heard of it. It was the movie people most associated with him. No the movie I saw was Sabrina" and I completely fell in love with him! His eyes were so beautifully sad, I felt like I could drown in them. William Holden was good looking too, But there was something about Bogart that completely made Bill pale in comparison.
Sabrina remains my favorite Bogart movie to this day. Not just because of Audrey Hepburn, but because it really had me wondering how it would end? Would she choose David, or would she chose Linus.